Hi Dolls!
As you all know, I am a member of the Bama Nation.
As in live, breath, die, Alabama.
And in case you didn't know, UA Softball is up for the Woman's College World Series against Oklahoma.
Last night was a loss, Tonight was win going into a winner take all tomorrow.
Will the Tide prevall?
This girl is so hoping so.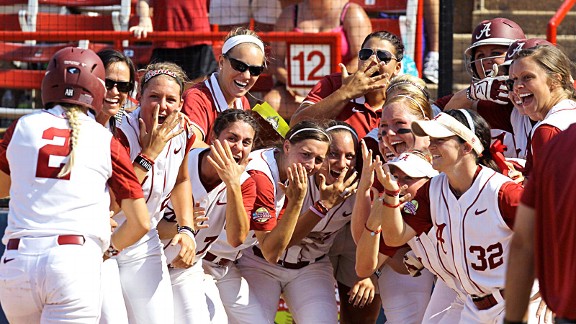 Roll Tide.
Talk to you soon,